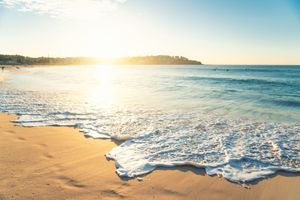 Orville Almon Jr. Esq
Orville Almon Jr.
Remembering Our Friend and Entertainment Attorney
We lost our dear friend Orville Almon Jr.in October of 2017. Born September 5th, 1950 and left us on October 29th, 2017.  He was a great guy and an one hell of an excellent Entertainment Attorney!  
He practiced entertainment and music law, IP law and business law for over 35 years, representing numerous prominent recording artists, music producers and songwriters, as well as record company executives, music publishers, record companies, television production companies, managers and other clients affiliated with the entertainment industry.
His practice has included re-negotiating existing agreements and new technology issues. He has extensive experience in and is renowned for drafting language for difficult-to-define issues, negotiating with record companies and drafting "issue-specific" agreements. Almon has also successfully negotiated high-profile book deals, including deals for Chicken Soup for the Country Soul and Kurt Cobain Journals).
Almon is a founding partner of Zumwalt, Almon and Hayes. In 2010, he opened his private practice Almon Law.
Over the years, Almon has earned many awards and accomplishments including being recognized in Best Lawyers in America, Mid-South Super Lawyers and by BusinessTN as one of Tennessee's Best 150 Lawyers. He is a Leadership Music Alumni (Class of 2009), and has been a member of the American, Tennessee and Nashville Bar Associations, and the Country Music Association.
Almon earned his B.S. degree in Business Administration from the University of Missouri. A distinguished military graduate from the Army ROTC program, he served four years in the Army until resigning his commission as a Captain to enter law school at University of Memphis in 1979, where he graduated from Cecil C. Humphreys School of Law.
While at law school he was selected to the Memphis State University Law Review for his academic achievement and elected to the Editorial Board of the Law Review as Administrative Editor for the 1978-79 school year. Upon graduation he was selected as a member of The Order of Barristers for exhibiting excellence and attaining high honor through the art of courtroom advocacy.